How to Finance and Manage Your Holiday Inventory in 2022: A Checklist
The holidays are one of the busiest times of year for small businesses. Many businesses see their busiest weeks come in the last two frames of the year. One way to harness that business is to make sure your company is properly managing your inventory. Read on to discover a checklist of things you need to do to ensure your inventory is sufficient for your business needs and that you've got the business financing you need to keep it that way.
Applying is free and will not affect your credit score
With the world still going through a degree of uncertainty in the supply chain and economy at large, it's important to get ahead of the game when it comes to your holiday inventory. That's why the earlier you start, the better.
Consumers are starting holiday shopping earlier than ever this year due to inflation and other factors. Retailers are responding in kind by offering their typical holiday sales far earlier in the year than they have in years past. McKinsey and Co. report that the renewed enthusiasm for in-person shopping juxtaposed with high inflation has created an optimistic, if uncertain, projection for this year's holiday. But they also caution that sales have already started, and shoppers are spreading out their shopping. If you are considering holiday sales, get on it ASAP.
Review last year's holiday season numbers
If your company was around in 2021, have a look at your holiday numbers. There are a few key indicators there that can help you plan your 2022 inventory funding and management:
When did sales begin to pick up, and when did they peak? Were you busy on Black Friday and Cyber Monday, or were your sales steady throughout the season?

What were your best-selling items? What does your sales data tell you about the products most likely to fly off the shelves this year?

Were any promotions or sales more effective than others?
You won't be able to forecast with 100% accuracy. No one can. But by reviewing the parts of your previous holiday inventory management you can get a clear idea of where this year may go. 
Determine if there are any changes to predict this year
On top of using last year as a guideline for this year's trends, you should also look at this specific year's trends within small businesses, your industry, and your locality. 
Look over your sales and metrics over the course of the entire year. Are you showing massive discrepancies when compared to last year? On top of any trends specific to your own company, this is where you should take larger considerations into account. Inflation, the condition of the suppliers, and changes in your industry are all factors you may want to consider when projecting your inventory needs in 2022.
For example, you may find that shipping costs might be higher this year due to fuel prices, while you might also see greater in-store traffic due to customers heading out the door after the pandemic.
Inventory your current supply levels
Next, you need to know what you're currently working with. For some businesses, this won't be difficult, particularly if you're working with a top-of-the-line POS system that tracks inventory levels for you. But regardless of how technologically sophisticated your inventory tracking is, you need to know exactly what you've got before you can
The name of the game for holiday inventory is bulk. Once you're sure of where your inventory stands and how much you needed in previous years, you should reach out to your suppliers as early as possible in order to make sure that you've got enough for this year.
You want to make sure that you're reaching out early enough that any issues with shipping delays aren't a huge concern. At this time of year, your business isn't the only one stocking up on inventory for the holiday shopping season. Instead of having to compete for inventory, get ahead of the game.
And buy in bulk. Bulk purchases are a prime way of keeping costs down from suppliers and will ensure you're avoiding the shortages that can create seasonal shortcomings.
Upgrade, update, or buy inventory management software
One of the best ways to get ahead of any inventory management issues is to make sure that you've got the best possible POS and inventory management systems. These days, most brick-and-mortar stores also operate online with an e-commerce platform. Your inventory management software should incorporate both arms of your business and keep both you and your customers are fully aware of what's available, when you need to reorder, and what's selling well.
Make sure you've got enough staff to move your holiday inventory
Many businesses, particularly in the retail field, add staff to their teams as the December holidays approach in order to make sure they've got timely service for holiday shoppers. These extra hands on deck can be expensive, but they also make it so that your customers receive excellent service, that your shipping is fast and correct, and that you're manufacturing enough product to satisfy everyone looking for holiday gifts. Be transparent with these hires: you may only need extra hands into the new year.
And that's another thing many small business owners do in the holidays. Your team has been working hard for you all year. While, yes, the economy might be affecting your bottom line, it's also affecting your employees' bottom line. There's a reason many bonuses are offered in the holidays. Can you offer employees extra time off to be with loved ones? A cash bonus? Some other way of expressing your appreciation for their hard work?
Pick the right small business loan to boost inventory
When you've decided how much inventory you need and when you need it, you may find that it's best to seek out some sort of funding in order to ensure your inventory is ready to meet customer demand. There are a number of types of loans available to help meet this need. Depending on your industry, credit score, and capital needs.
Term loans involve a borrower going through an application with a financial institution that looks over the business's credit history and financial records. If the prospective lender decides that the borrower is likely to repay its debts with interest, they're approved for that loan. 
Term loans are generally separated into short and long-term loans. Long-term loans can have repayment terms stretching into decades. They're often reserved for huge purchases like real estate. For stocking up on your holiday inventory, a short-term loan would probably be wiser and can be repaid within 18 months.
SBA loans are much like term loans, except that they're guaranteed by the U.S. government through the Small Business Administration (SBA). That guarantee means that if a loan recipient is unable to pay back their loan, the SBA reimburses up to 85% to the lending financial institution. 
There are several prominent SBA loans to be aware of, but the one most applicable to a short-term inventory boost is the SBA microloan program. These are loans of up to $50,000 that the SBA funds through a select group of non-profit, community-based lenders.
When a business receives a business line of credit, they're assigned a credit limit instead of receiving the loan amount as an upfront deposit. The business is then able to draw on that line of credit as needed, only paying interest on the money they actually use.
When businesses pay down the debt on a line of credit, they're able to re-borrow up to the limit, just like a credit card. They're known as revolving lines of credit.
Many businesses take out a line of credit and keep it in their back pockets as an emergency source of capital. After all, no one knows when an emergency is going to spring up, when a supplier has a generous bulk discount, or when a piece of equipment needs replaced.
Around the holidays, these lines of credit can be used to bolster inventory or function as working capital if you put on a significant discount.
If you don't need as much inventory and are willing to pay a premium, business credit cards function much like your personal credit card. Businesses can use business credit cards to directly purchase anything they need, including holiday inventory, while accruing points, miles, or cash-back rewards. 
Seeking out a merchant cash advance (MCA) isn't quite like seeking out a loan, because merchant cash advances aren't loans. Instead, a merchant cash advance is the act of a company buying a portion of another company's future debit and credit card sales. 
MCAs aren't paid back with interest. Instead, they make money using a factor rate, or a number between 1 and 2. Multiply the size of the MCA by the factor rate, and the product is the MCA's total repayment amount. If you receive an MCA of $20,000 at a factor rate of 1.25, you'll need to repay 20,000 x 1.25, or $25,000.
MCA applications are quick, and they tend to fund quickly. Your credit history isn't as important to an MCA provider as your recent credit and debit card sales, so an MCA can be a great choice if your credit isn't where you want it.
However, merchant cash advances are often one of the most expensive forms of funding: because you might pay back a 1.25 factor rate very quickly, the effective APR can reach into the triple digits. They can be used to fund your holiday inventory, but are one of the priciest ways to do so.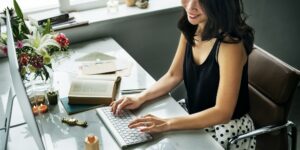 How to Finance and Manage Your Holiday Inventory in 2022: A Checklist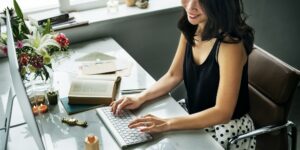 Six Reputation Management Hints for Small Businesses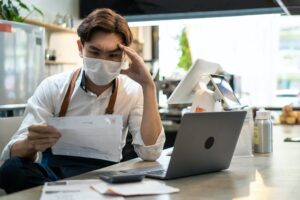 7 Questions To Ask About Short-Term Business Loans vs. Long-Term Loans
Applying is free and will not affect your credit score
The post How to Finance and Manage Your Holiday Inventory in 2022: A Checklist appeared first on iCapital Funding.